CSA Exclusive: Q&A with Amazon Web Services Global Retail Manager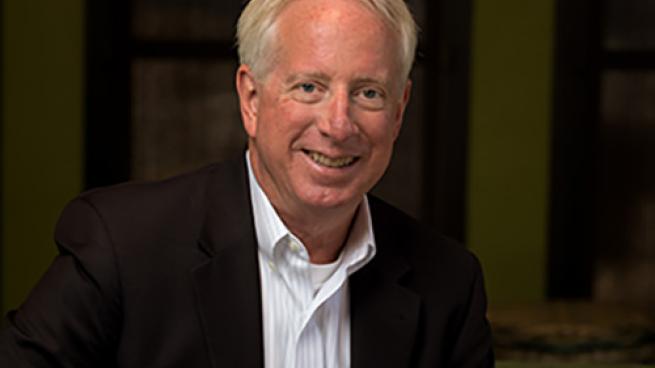 As retailers emerge from the COVID-19 pandemic, cloud-based technologies can help them adapt to a changed landscape.
Chain store age recently spoke with Tom Litchford, Global Head of Retailing at Amazon Web Services (AWS), about steps retailers should take now to ensure they thrive in the post-pandemic 'new normal'.
How have shopping habits changed, both online and in-store?
From a human habits perspective, there has been a 40% to 60% shift to online traffic, depending on the retail segment. Online trafficking represented the pre-pandemic period of teens in their lower to mid-teens. Consumers who hadn't bought online before COVID-19 have become accustomed to e-commerce, see the value and love using it
On the brick and mortar side, there is some hesitation from consumers. Buyers want to feel safe and make sure the retailer or brand they are engaging with takes health and safety into account. Retailers need to look for better organized stores and more efficient traffic patterns to make customers feel safe.
What benefits does cloud-based innovation offer retailers looking to scale?
Retailers who were already using cloud technology when COVID-19 hit were the most agile during the pandemic. They have been able to quickly deploy or expand Online Shopping-In-Store Pickup (BOPIS) and curbside services, while others have struggled to get there quickly.
The digital channel becomes your flagship store. The consumers of your site now have their experience with you first, through technologies such as voice, Internet, computer monitoring and augmented reality / virtual reality. Ralph Lauren is bringing its physical stores online. Customers can shop at the Ralph Lauren Manhattan store in a virtual environment, where visiting the site is equivalent to walking through a physical store as opposed to a flat flash site. AWS worked with Obsess to create the virtual 3D store environment.
We are also starting to see a shift towards direct shopping at US retailers. It has been a much more important phenomenon in Asia for several years.
What can retailers do to take the friction out of their customer experience?
Retailers can use cloud technology to test and see what works in their customer journey, then work backwards to remove existing friction. You can visualize the customer journey with cloud technology, see the friction and eliminate it.
Retailers can also use customer-centric technology to instrument their stores and get real-time data feed to see what's going on and impacting the shopping experience. For example, Amazon offers frictionless payment through the Amazon Go experience, we will likely see more of this type of store environment optimization in the future.
As another example, Exxon and Mobil both take the friction out of the experience of filling your gas tank. Typically, the customer gets out of their car with a chip payment card, waits for a connection to the pump interface, provides their zip code for approval, picks up the pump, selects a grade, and finally pumps. There is a new system using Amazon Pay and the Amazon Alexa voice assistant where the store is geo-fenced. When you walk into the store, you tell Alexa, " pay for my gasoline " and which pump you are going to use, pick up and pump.
Nike also uses geofencing with its mobile application. If a customer is not near a physical Nike store, the app will offer a product search. In the store, the app allows customers to interact with products and make instant payment – they choose products, let the app know what they buy, and check out.
How can retailers change their technological approach to improve their chances of success?
Retailers need to avoid having a risk averse mentality. Instead, encourage a culture of experimentation. We need more innovation. The popularity of the pickup will remain. Gen Z and Millennials love to shop online at the store, while Baby Boomers want products delivered to their doorstep. The cloud simplifies the process and allows retailers to constantly eliminate friction.