Irish Celtic FC store to close after 22 years due to increased online sales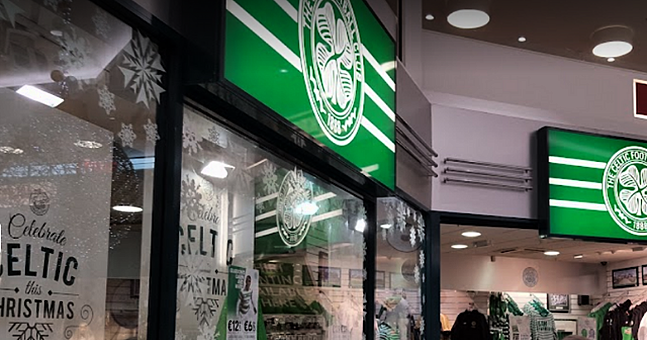 Celtic fans in Ireland will now need to go online to purchase their team's merchandise.
After 22 years at the Jervis Center in Dublin, the Celtic Store no longer exists. The club announced in a statement that it would not renew the lease.
It's an unfortunate situation for those who have made the trip to the club store over the years. The presence of the Scottish club in Dublin is now coming to an end.
In a club statement, the club attributed it to "the huge change in our increasingly popular online store in recent years." No doubt the closure of stores during the pandemic was a factor.
"Like many other organizations," the statement said, they will focus "on growing its online channel." The lease ends at the end of October.
"Death, taxes and The Celtic Store in Jervis"

I have zero grá for Celtic FC but I am very sad to see jobs lost and the Celtic store in Dublin disappear. Some of the nicest people you'll meet have worked there over the years.

You always remember your first job! https://t.co/lSHy28LrKm

– Shane Dawson (@SDawsonSport) September 24, 2021
Celtic says they have contacted their season ticket holders to let them know of the move. They encouraged their supporters to continue serving them on store.celticfc.com.
The reaction
Celtic fan site 'Celtsarehere' cited the inevitable delay in shipping. Instead of the goods being shipped from the Dublin store, they will now all be shipped from Glasgow.
They say Irish fans are "unlikely" to "get their merchandise through the post so quickly" but understand it is likely a profitable move for the club.
On Twitter, one person said: "I just think it's pretty cool that there is a Celtic store in Jervis." The deletion now leaves only one club represented in the region.
Across the street, Liverpool has its central Dublin store in the Ilac center. It follows on from the pop-up LFC stores in Liffey Valley and Blanchardstown.
See also: Leigh Griffiths Charged By Police After St Johnstone Smoke Bomb Incident